CHARLOTTE, N.C. (May 25, 2018) – Donny Schatz and the Textron Off Road / Ford Performance team are on a roll. Schatz picked up his fifth win in the last seven races Friday night at the Dirt Track at Charlotte Motor Speedway with the World of Outlaws Craftsman Sprint Car Series.
"We've been short a [crew] guy all year. I can't take credit for this, I just drive the thing," said Schatz in victory lane. "These guys have dug and dug through all the adversity this season. We seem to get better through adversity though. I can't wait for the next race."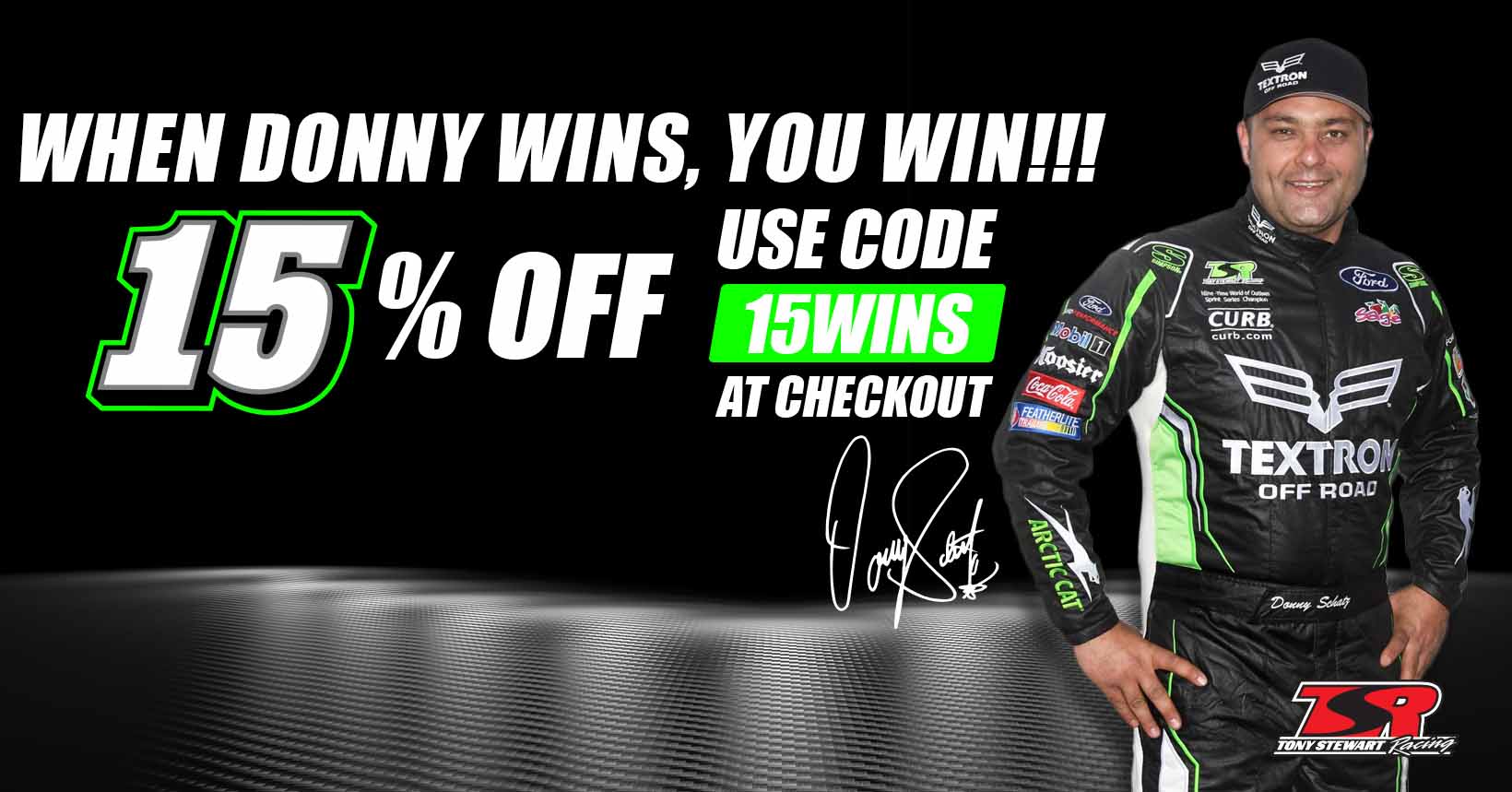 After winning the Craftsman Sears Dash, Schatz started on the pole of the 30-lap main event. However, Shane Stewart grabbed the early lead and pulled away to a five car length lead.
With 10 laps complete, Schatz was still chasing Stewart until Brad Sweet completed a slide job on the nine-time and defending Outlaws champion to take over second. Sweet's pass was quickly negated, though, as the caution waved just moments later.
On the ensuing restart, Schatz lined up in second next to Stewart. Schatz attempted a slide job in turns one and two as the race resumed, but Stewart's momentum carried him back into the lead. Schatz settled back into second and went back to work on the leader.
With eight laps to go Schatz had reeled in Stewart once again, pulling even with the Bixby, Oklahoma driver on the front stretch. Schatz used the middle groove in turn one to make a seemingly effortless pass for the lead.
Once out front, Schatz opened up a 15 car length lead as he cruised to his 11th career win at the Dirt Track at Charlotte and ninth Outlaws win of 2018.
"In this sport, what you see is what you get, nobody wants to run second, but sometimes it does help when entering lapped traffic," continued Schatz. "I started moving around the track and my car kept getting better and better."
Schatz will be in action Saturday, May 26 and Sunday, May 27 at Port Royal Speedway with the Northeast Ultimate Super Late Model Series in his No. 15 Rocket Late Model.
—–
Media Contact:
Mike Spieker
SpiekerPromotions.com
spiekerpromotions@gmail.com