Photo by Dave Biro.
ROSSBURG, Ohio (May 11, 2018) – Donny Schatz collected a hard fought feature win Friday night with the World of Outlaws Craftsman Sprint Car Series at Eldora Speedway. Friday's race was the first of two Lets Race Two events, which also featured the USAC National wingless sprints.
Schatz lined up inside of row two for the 30-lap main event. The nine-time and defending World of Outlaws champion wasted no time moving forward as he executed a slide job in turns one and two to take second from Cole Duncan on lap two.
From there, Schatz set his sights on Ohio-native Jac Haudenschild for the lead. Schatz quickly caught Haudenschild while patiently running the low side of the speedway. On lap six, Schatz pulled even with Haudenschild exiting turn two, but the caution was displayed.
On the restart, Schatz briefly took the lead away from Haudenschild. However, a three car battle for the lead quickly ensued as Aaron Reutzel entered the mix. Reutzel took the lead on lap 10 as Schatz was shuffled back to third.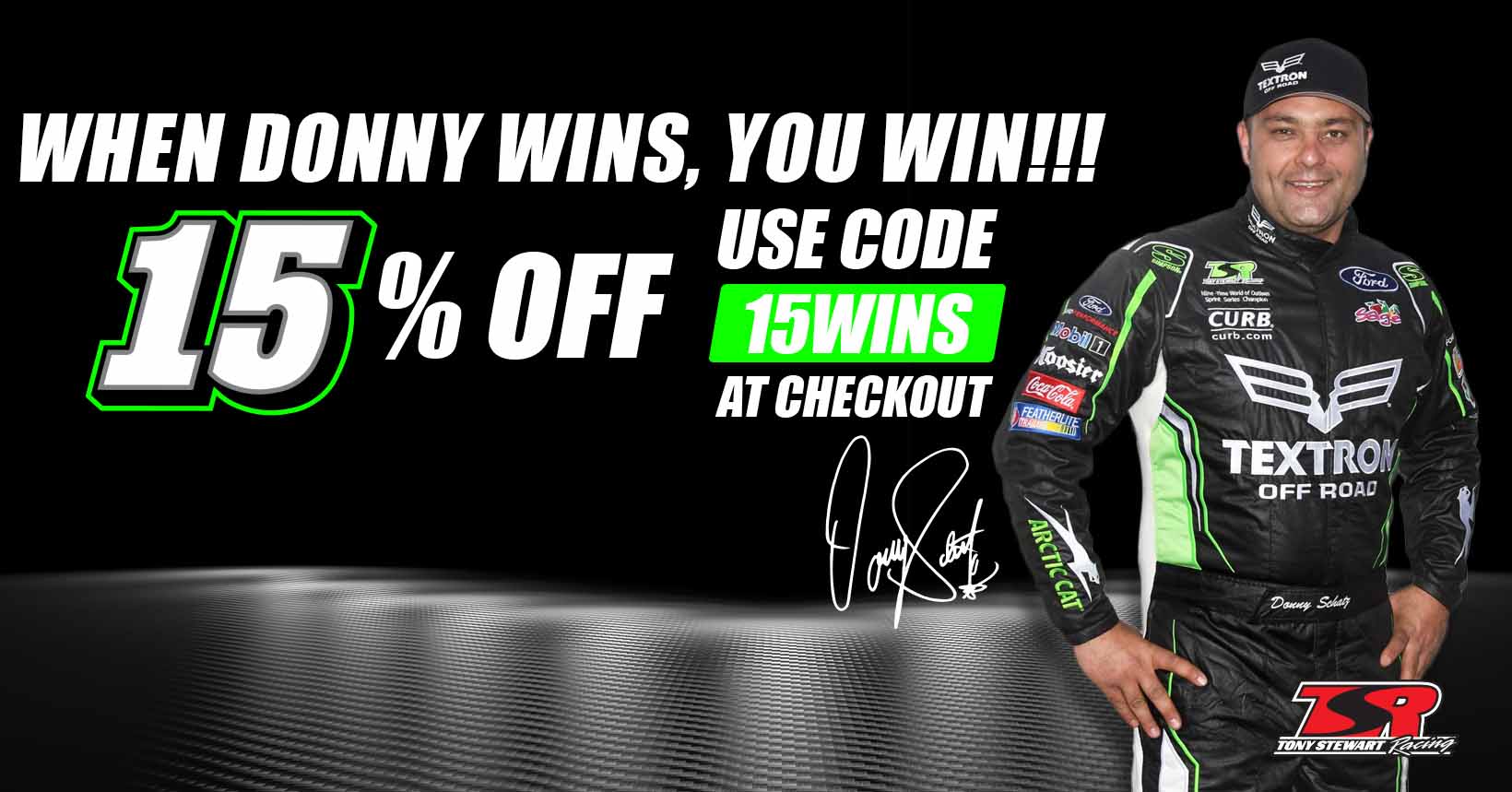 On lap 12, Schatz found a way around Haudenschild for second. Almost simultaneously, Reutzel got into the turn one wall and took a nasty tumble right in front of Schatz to bring out the red. Schatz narrowly missed Reutzel, but inherited the lead in doing so.
Schatz stretched out his lead as the race resumed, but Brad Sweet, who started fifth, came up to challenge Schatz at the halfway point. Sweet attempted a slide job in turn two, but Schatz's momentum carried him back into the lead.
From there, Schatz went on to hold off a hard-charging Logan Schuchart to claim his 268th career World of Outlaws win.
"I had a good car, we played around a little and tried something different, but this team just continues to work. We probably weren't the best car tonight, but we are here standing with the checkered flag," Schatz said in Elorda Speedway victory lane. When asked about Reutzel's move for the lead and crash, Schatz said, "He was really fast, but he wore it out. That's the big part of racing with the World of Outlaws. You've got to finish races to win the Championship and sometimes you can't go as hard to make sure you finish these races."
Schatz also praised the Eldora Speedway track crew, "Everyone has a different perspective of what is a good race or not. There were multiple grooves and guys were making moves all over the place and that's really all you can ask for."
Schatz will be back in action tonight at Eldora Speedway. Catch live video or audio at DirtVision.com.
Results:
Feature: 1st
Dash: 3rd
Heat: 1st
Time Trials: 2nd
2018 Donny Schatz Stats:
Total Races: 19
Total Wins: 9
Total Top-5s: 15
Total Top-10s: 18
World of Outlaws Races: 17
World of Outlaws Wins: 7
World of Outlaws Top-5s: 13
World of Outlaws Top-10s: 16
—————————————-
MEDIA CONTACT:
Mike Spieker
SpiekerPromotions.com
spiekerpromotions@gmail.com