JACKSON, Minn. (June 10, 2018) – Just when Donny Schatz and the Tony Stewart Racing No. 15 team seemed down and out, they came alive when it mattered. After finishing no better than eighth in the two AGCO Jackson Nationals preliminary events at Jackson Motorplex, Schatz rallied to take the $40,000 win Saturday night.
Entering the Jackson Nationals finale 11th in the event point standings, Schatz lined up seventh on the 24-car starting grid for the 40-lap A-main. Several cautions plagued the opening laps, but once the race found a green flag stretch, Schatz made his way to the front.
Schatz took over the second spot from Brian Brown on lap three with a textbook slide job in turn two. Brown tried to battle back to the inside, but Schatz's momentum allowed him to pull away on the front stretch. Schatz immediately set his sights on Jason Johnson for the lead, but Johnson had established a big advantage in the early stages.
It took 13 circuits for Schatz to reel in Johnson, who was looking to sweep the entire Jackson Nationals weekend. The nine-time and defending World of Outlaws champion pulled up to the tail tank of Johnson on lap 17 before diving to the bottom of turns one and two.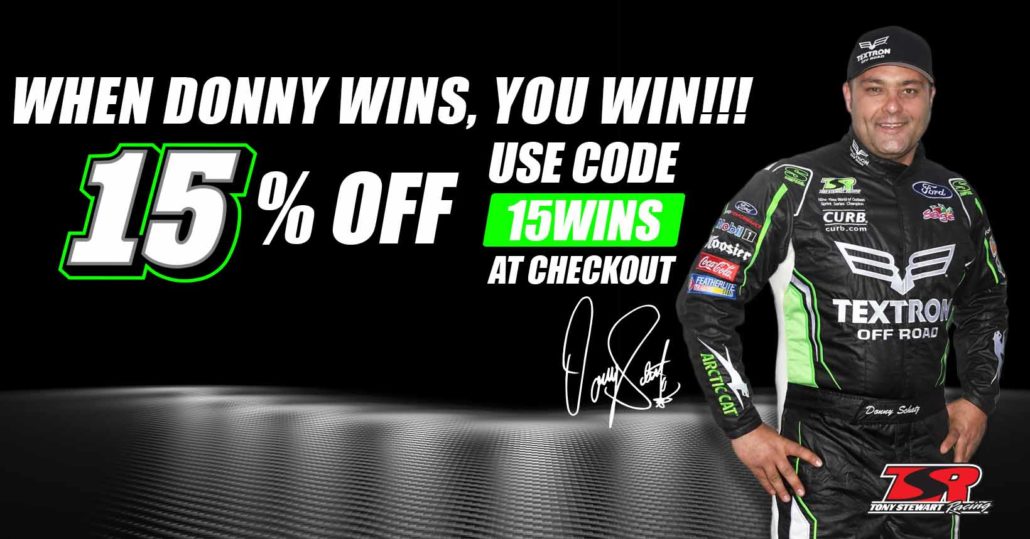 Schatz pulled even with Johnson entering turn three and took the position exiting turn four on the bottom groove. Once in the lead, Schatz returned to the high groove and began working on heavy lapped traffic that raced just ahead of him.
In the late stages of the race, the four-tenths mile dirt oval began taking rubber around the middle groove of turns three and four. Johnson remained within striking distance for the remainder of the event, but Schatz held him off to claim his 10th World of Outlaws Craftsman Sprint Car Series win of 2018.
"This race team is what the difference is," Schatz said in victory lane when asked about his improvement throughout the weekend. "We changed up a lot of little things and I felt as good as I have all weekend during hot laps tonight and it showed then and now."
The win was Schatz's third at Jackson Motorplex with the World of Outlaws. Next week, Schatz will return to action in his home state as the World of Outlaws make visits to River Cities Speedway in Grand Forks, N.D. and Nodak Speedway in Minot, N.D.
2018 Donny Schatz / World of Outlaws Stats:
Races: 27
Wins: 10
Top Fives: 19
Top Tens: 25
———————
Media Contact:
Mike Spieker
SpiekerPromotions.com
spiekerpromotions@gmail.com