Photo Credit: Speedway Shots
FARGO, N.D. (April 9, 2019) – The state of Arizona hosted its only two World of Outlaws NOS Energy Drink Sprint Car Series events of the season this past weekend. Donny Schatz entered the weekend tied atop the World of Outlaws point standings and came away with a pair of fourth-place finishes by weekend's end.
The 10-time and defending series champion earned his second DirtVision Fast Pass Dash win of the season Friday night at USA Raceway in Tucson and led the field to the green flag for the 30 lap feature. Schatz ran inside the top three for the first eight circuits around the fast and tacky three-eighths mile oval, but ultimately came away with a solid fourth-place finish.
The following night brought the Greatest Show on Dirt to Arizona Speedway in Queen Creek. Schatz started mid-pack in the 30-lap main event in the 13th starting position. The driver of the Tony Stewart / Curb-Agajanian Racing No. 15 cracked the top five with two laps to go before driving by Daryn Pittman and Ian Madsen on the final lap to secure the fourth position at the checkers. By advancing nine positions, Schatz also earned the night's KSE Hard Charger Award.
"Friday night stung a bit finishing fourth after starting on the pole. You never want to go backward when you start up front like that," said Schatz "I was really pleased with our run on Saturday. This Tony Stewart Racing team never gives up. We've been struggling a bit as of late, but Saturday was a step in the right direction. I'm really looking forward to getting back to Devil's Bowl this weekend."
The Texas Outlaw Nationals await the World of Outlaws this coming weekend. Schatz picked up the $20,000 payday last year after starting in the fifth position. Schatz has three career victories at the birthplace of the World of Outlaws with wins in 2018, 2015 and 2014. The Fargo, N.D. driver has competed in 38 events at Devil's Bowl Speedway in his career, dating back to 1995. Over that span, he has recorded seven top fives and 15 top tens.
Schatz currently sits second in the World of Outlaws point standings, a mere four points behind Brad Sweet. He also remains the only driver to have finished inside the top ten in all 11 World of Outlaws events in 2019.
Tune in to DirtVision.com for live audio or video of every lap of action this weekend.
Schatz and the entire Tony Stewart Racing team would like to thank Rush Truck Centers, Ford Performance, Curb Records, Sage Fruit, Absolute Automation & Security and J&J Auto Racing for their continued support.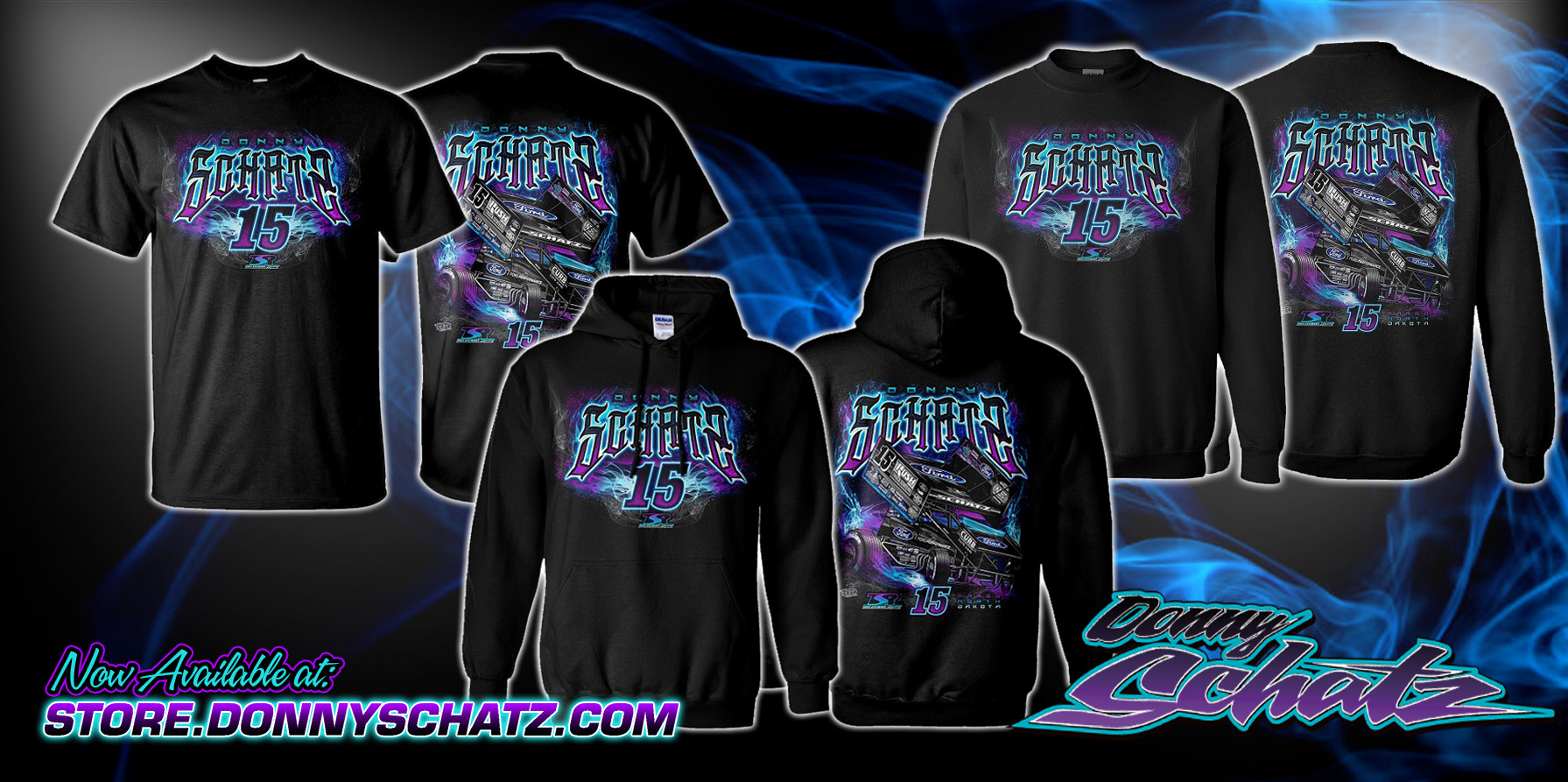 Schatz's Statbook:
2019 Stats (World of Outlaws):
Races: 11
Wins: 1
Top Fives: 7
Top Tens: 11
Previous 10 Results at Devil's Bowl Speedway:
Avg. finish in last 10 events: 7.1
2018: 4th on April 27 (started 3rd); 1st on April 28th (started 5th)
2017: 16th on April 14 (started 10th); 10th on April 15 (started 14th)
2016: 8th on April 22 (started 19th); 5th on April 23 (started 13th)
2015: 1st on April 25 (started on the pole; lead 21 laps)
2014: 1st on April 18 (started 3rd; lead 15 laps); 5th on April 19 (started 7th)
2003: 20th on March 15 (started on the pole; lead 10 laps)
STAY CONNECTED:
Website: DonnySchatz.com
Store: Store.DonnySchatz.com
Facebook: www.facebook.com/DonnySchatz15/
Twitter: www.twitter.com/DonnySchatz
Instagram: www.instagram.com/donnyschatz/
Tony Stewart Racing:
Website: TonyStewartRacing.com
Facebook: www.facebook.com/TonyStewartRacing
Twitter: www.twitter.com/TonyStewart_Rcg
Instagram: www.instagram.com/tonystewart_rcg/
————————
Contact:
Mike Spieker
SpiekerPromotions.com