Photo Credit: DB3 Inc.
MECHANICSBURG, Pa. (July 27, 2019) – For the 20th time in his career, Donny Schatz is a winner at Williams Grove Speedway. Schatz scored the $20,000 Champion Racing Oil Summer Nationals payday tonight at the historic half-mile oval to claim his seventh World of Outlaws NOS Energy Drink Sprint Car Series win of the season.
Schatz started third on the grid for the 30-lap main event and moved by polesitter Sheldon Haudenschild to grab second on lap one. From there, the 10-time and defending series champion set his sights on Brad Sweet for the lead.
After narrowly avoiding contact, Schatz used the middle groove to reel in and pass Sweet coming to the line to complete lap eight. Once out front, Schatz looked to distance himself from the rest of the field, but a hard-charging Haudenschild put pressure on him in the final laps.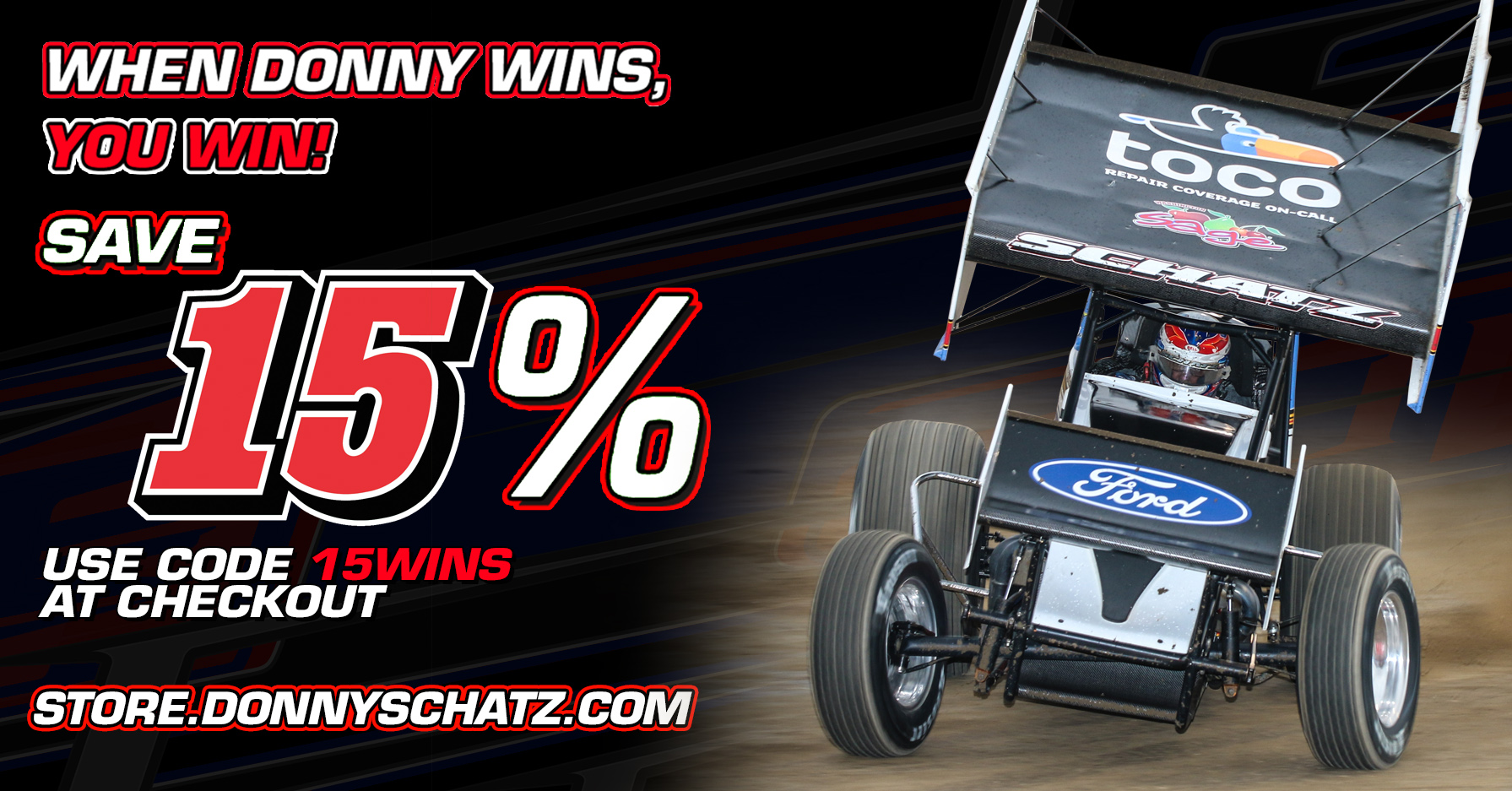 The Fargo driver was smooth in lapped traffic, which was the difference as Haudenschild got held up by a lapper, allowing Schatz to pull out to a 10 car length lead with five circuits remaining.
Schatz went on to pick up his first win at Williams Grove since 2015. In doing so, he closed to within eight points of Sweet in the point standings.
In Friday night's program at Williams Grove, Schatz timed in second-quick out of the 31 cars checked in, won his heat and started and finished third in the 25-lap feature.
Schatz's Statbook:
2019 Stats (World of Outlaws):
Races: 44
Wins: 7
Top Fives: 29
Top Tens: 40
STAY CONNECTED:
Website: DonnySchatz.com
Store: Store.DonnySchatz.com
Facebook: www.facebook.com/DonnySchatz15/
Twitter: www.twitter.com/DonnySchatz
Instagram: www.instagram.com/donnyschatz/
Tony Stewart Racing:
Website: TonyStewartRacing.com
Facebook: www.facebook.com/TonyStewartRacing
Twitter: www.twitter.com/TonyStewart_Rcg
Instagram: www.instagram.com/tonystewart_rcg/
————————
Contact:
Mike Spieker
SpiekerPromotions.com