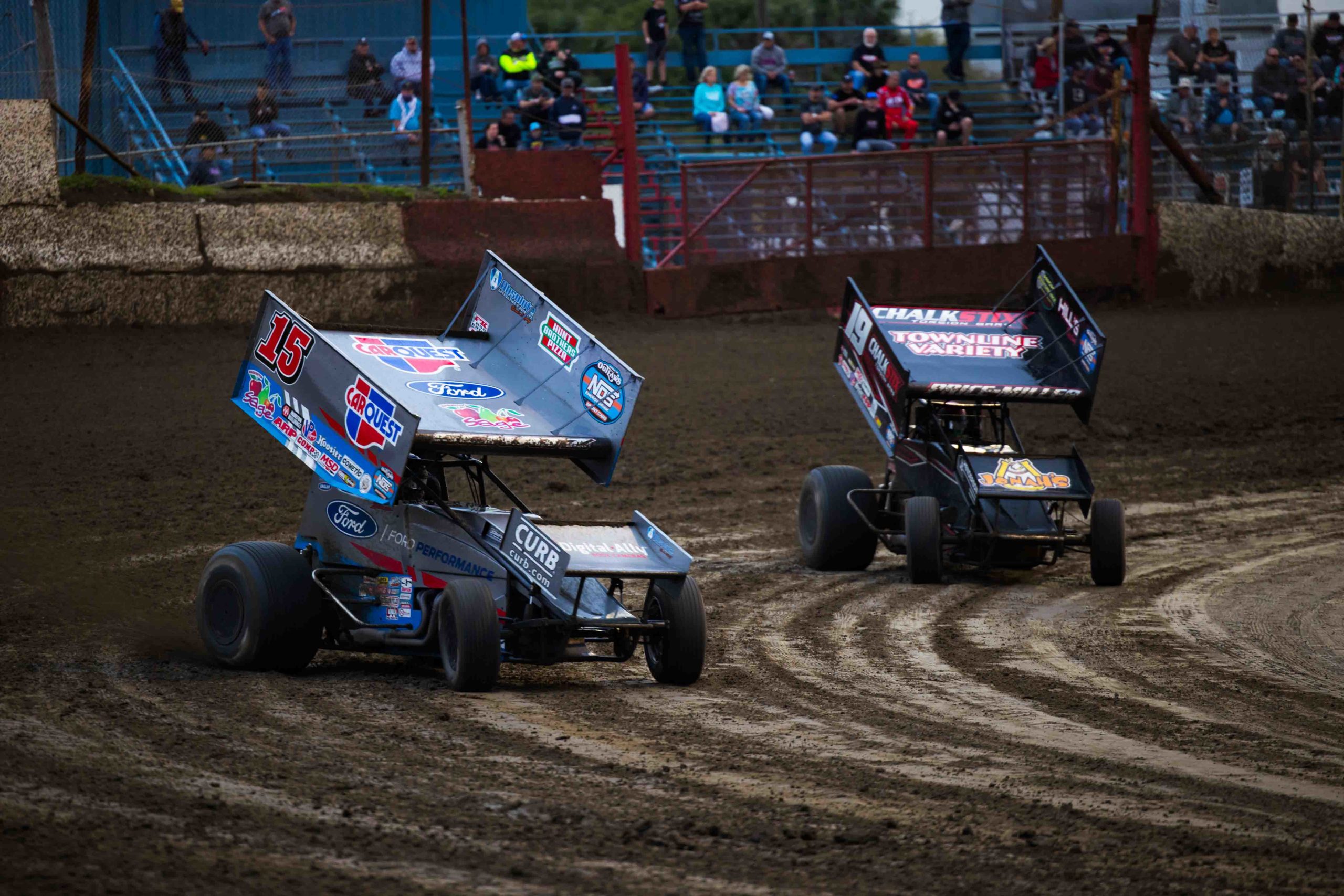 FARGO, N.D. (March 9, 2021) – After a month off following the DIRTcar Nationals in February, the World of Outlaws Sprint Car Series returned to action last weekend in the Sunshine State. Donny Schatz scored a pair of fourth place finishes at Volusia Speedway Park and East Bay Raceway Park to jump from eighth to a tie for fourth in the point standings, 24 markers out of the lead.
On Friday night at Volusia, Schatz had a hole to dig out of after timing in 11th quick. The 10-time series champion rolled off on the outside of row four for the 30-lap main event.
Schatz moved into the top five after a caution on lap 12 and began battling for fourth with Gio Scelzi on the restart. After eventual race winner Carson Macedo snuck by Schatz, the Fargo, N.D. driver moved by Scelzi and Sheldon Haudenschild to take the fourth position in the closing laps.
The series headed to the west coast of Florida on Saturday night for their first visit to East Bay Raceway Park near Tampa in 38 years. The final results will show that Schatz started and finished fourth, but he was in contention for the win throughout the race. Early on, Schatz moved into third and not only challenged Brad Sweet for second, he would go on to challenge Aaron Reutzel for the lead.
After a long side-by-side battle with Sweet, the two-time and defending series champion regained control of the second spot, relegating Schatz back to third. In the closing laps, just like the night before, a hard-charging Macedo found a way around Schatz as Schatz went on to finish in fourth to collect his third top five finish through four races.
This weekend, the Outlaws will head to Magnolia Motor Speedway in Columbus, Missouri on Friday before heading to The Rev in Monroe, Louisiana on Saturday. Both are rescheduled events from a February rainout.
Schatz's Statbook:
2021 Sprint Car Results
Races: 12
Wins: 2
Top Fives: 8
Top Tens: 11
2021 World of Outlaws Results:
Races: 3
Wins: 0
Top Fives: 3
Top Tens: 3
STAY CONNECTED:
Website: DonnySchatz.com
Store: Store.DonnySchatz.com
Facebook: www.facebook.com/DonnySchatz15/
Twitter: www.twitter.com/DonnySchatz
Instagram: www.instagram.com/donnyschatz/
————————
Contact:
Mike Spieker
SpiekerPromotions.com
Photo Credit: Trent Gower