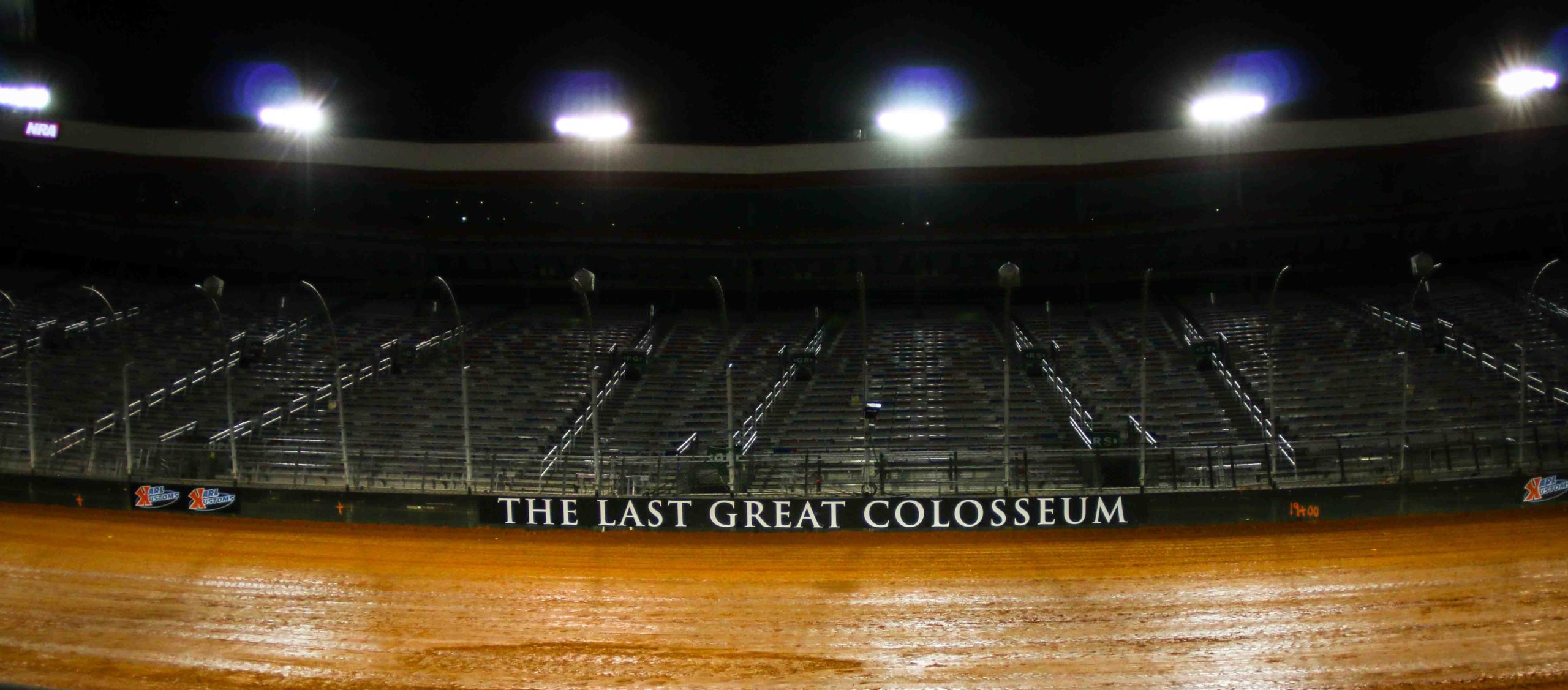 FARGO, N.D. (April 20, 2021) – For the first time since 2001, Bristol Motor Speedway has been covered in red Tennessee clay and is set to host the Greatest Show on Dirt, the World of Outlaws NOS Energy Drink Sprint Cars.
The Tony Stewart / Curb-Agajanian Racing No. 15 team is looking to turn their luck and their season around quickly and Bristol Motor Speedway may just be the place to do it.
Albeit a short one, 10-time series champion Donny Schatz has a strong track record at the high-banked half-mile oval.
In four starts, Schatz has three top five finishes including one win on June 8, 2001. His lone finish outside of the top five came in 2000 when his race was cut short after starting on the front row and leading 12 laps of the A-main.
Schatz's 2001 win at Bristol Motor Speedway came in thrilling fashion. The then World of Outlaws up-and-comer started 10th on the grid after missing the Dash due to a mechanical issue, but charged his way forward and grabbed the lead from PJ Chesson with six laps to go before having to fend off Sammy Swindell.
"I don't think I've ever seen anything with this much bank on it," said a 24-year-old Schatz of his first impressions of the dirt-covered Bristol Motor Speedway. "I heard a lot of weird stories about what the track is going to do to your race car, but it doesn't seem any different from any other place. I can tell you one thing, your motor better run."

Relive the final 10 laps of Schatz's win at Bristol in 2001
This week, the World of Outlaws caught up with Schatz to get his thoughts on heading back to the Last Great Colosseum this coming weekend.
"I was a lot younger back then," Schatz said. "I remember the atmosphere was just incredible. Being inside a stadium like that, the colosseum is an accurate name. I had never seen so many people at a dirt race in my life. It's hard to put into words what the banking and the speed looks like until you see it with your own two eyes; the camera does it no justice."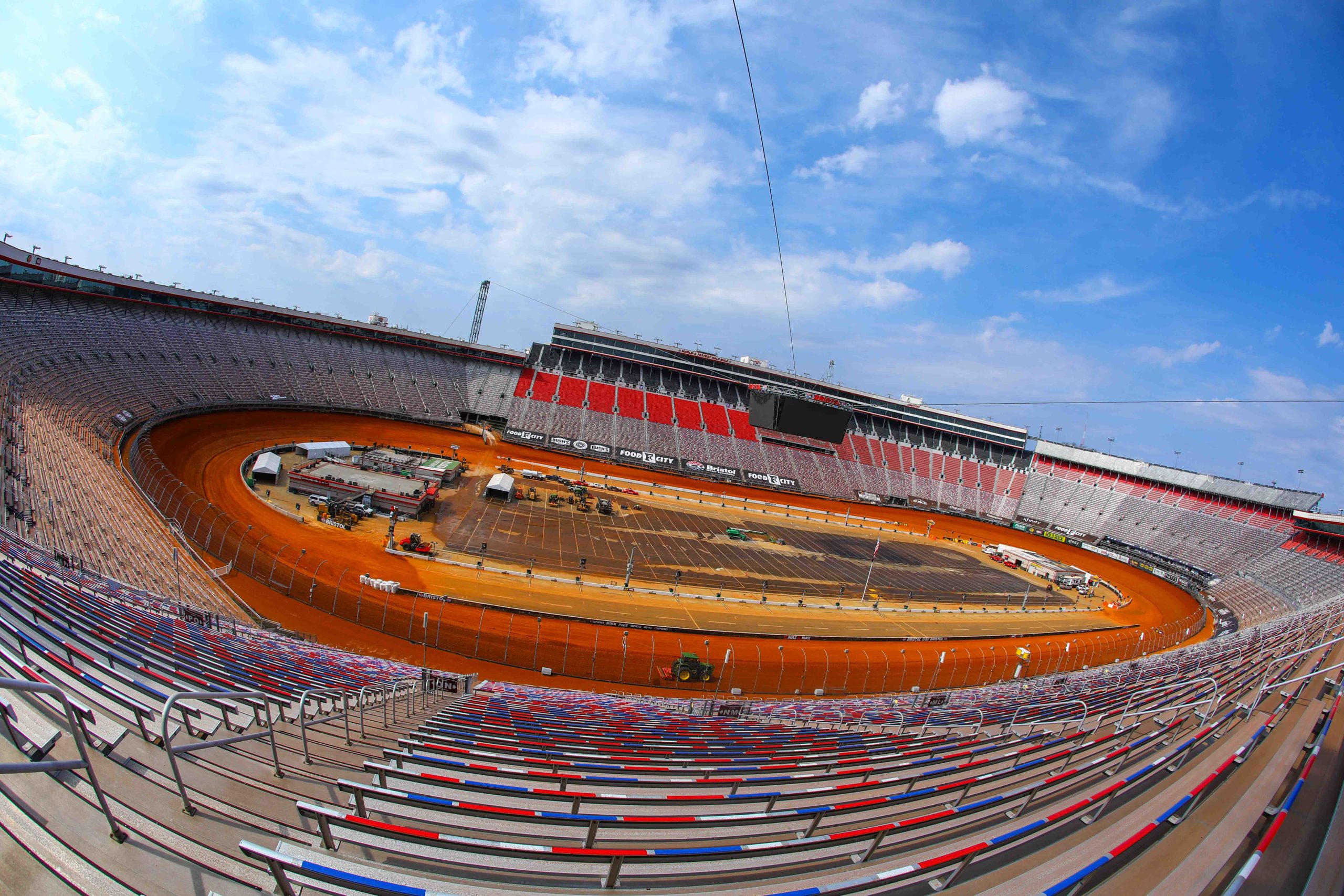 Bristol Motor Speedway has hosted three dirt events prior to the World of Outlaws Sprint Car event this weekend; the Bristol Dirt Nationals, the NASCAR dirt weekend, and most recently, the World of Outlaws Late Model weekend. The fastest speeds seen thus far were set by Brandon Sheppard in his Late Model, who turned a lap of 14.955, averaging 128mph. Speeds by the World of Outlaws Sprint Cars will far exceed that.
"Sprint Cars are a lot more notorious for the overall average speed," Schatz noted. "I think the average was like 151mph, but that was 20 years ago and now we have better motors, better shocks, and everything is better in today's age. I don't think there's any question that the speeds are gonna be up there. If I remember right the top speed on straightaways was like 168mph last time."
After last weekend's Texas doubleheader was washed out, Schatz heads into Bristol seventh in the point standings, eyeing his first win of the season and career win #300.
"The bigger tracks do seem to be more suiting to our situation and where we're at right now," Schatz mentioned on the half-miles. "I just want to get over that hump. I know a lot of our partners at Sage Fruit, Ford Performance, Carquest, Advanced Auto Parts, and more are going to be there. I would love to get it done with them in attendance."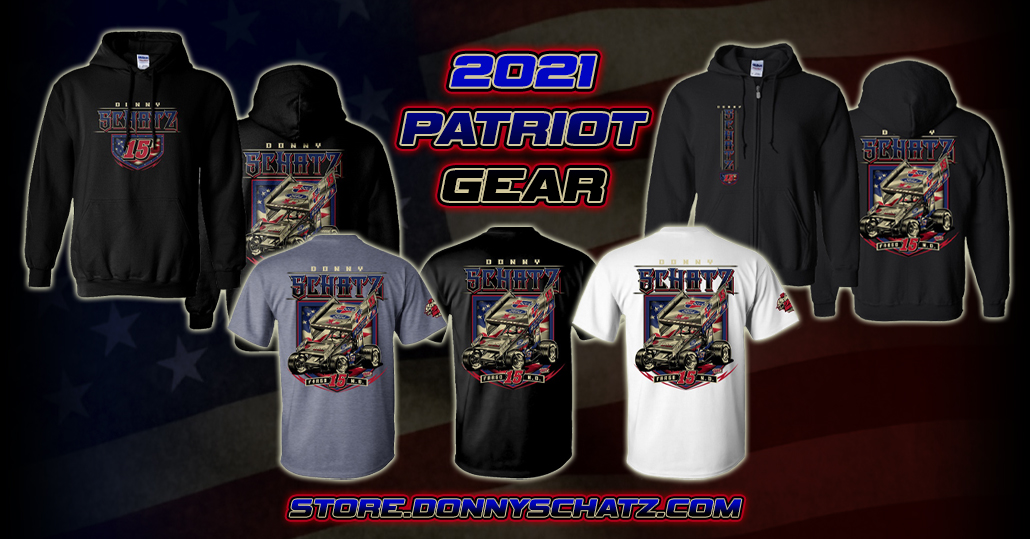 Schatz and the entire Tony Stewart/Curb-Agajanian Racing team would like to thank all of their great partners for their continued support!
Carquest Auto Parts, Curb Records, Ford Performance, Sage Fruit, Digital Ally, Mobil 1, Absolute Automation & Security, Rush Truck Centers, Advance Auto Parts,Hunt Brothers Pizza, J&J Auto Racing.
Schatz's Statbook:
Previous Results at Bristol Motor Speedway
2001 – 1st on June 8th (started 10th); 5th on June 9 (started 5th)
2000 – 2nd on June 9th; 24th on June 10 (led 12 laps)
2021 Sprint Car Results
Races: 21
Wins: 2
Top Fives: 11
Top Tens: 15
2021 World of Outlaws Results:
Races: 13
Wins: 0
Top Fives: 6
Top Tens: 7
STAY CONNECTED:
Website: DonnySchatz.com
Store: Store.DonnySchatz.com
Facebook: www.facebook.com/DonnySchatz15/
Twitter: www.twitter.com/DonnySchatz
Instagram: www.instagram.com/donnyschatz/
————————
Contact:
Mike Spieker
SpiekerPromotions.com
Photo Credit: Speedway Shots