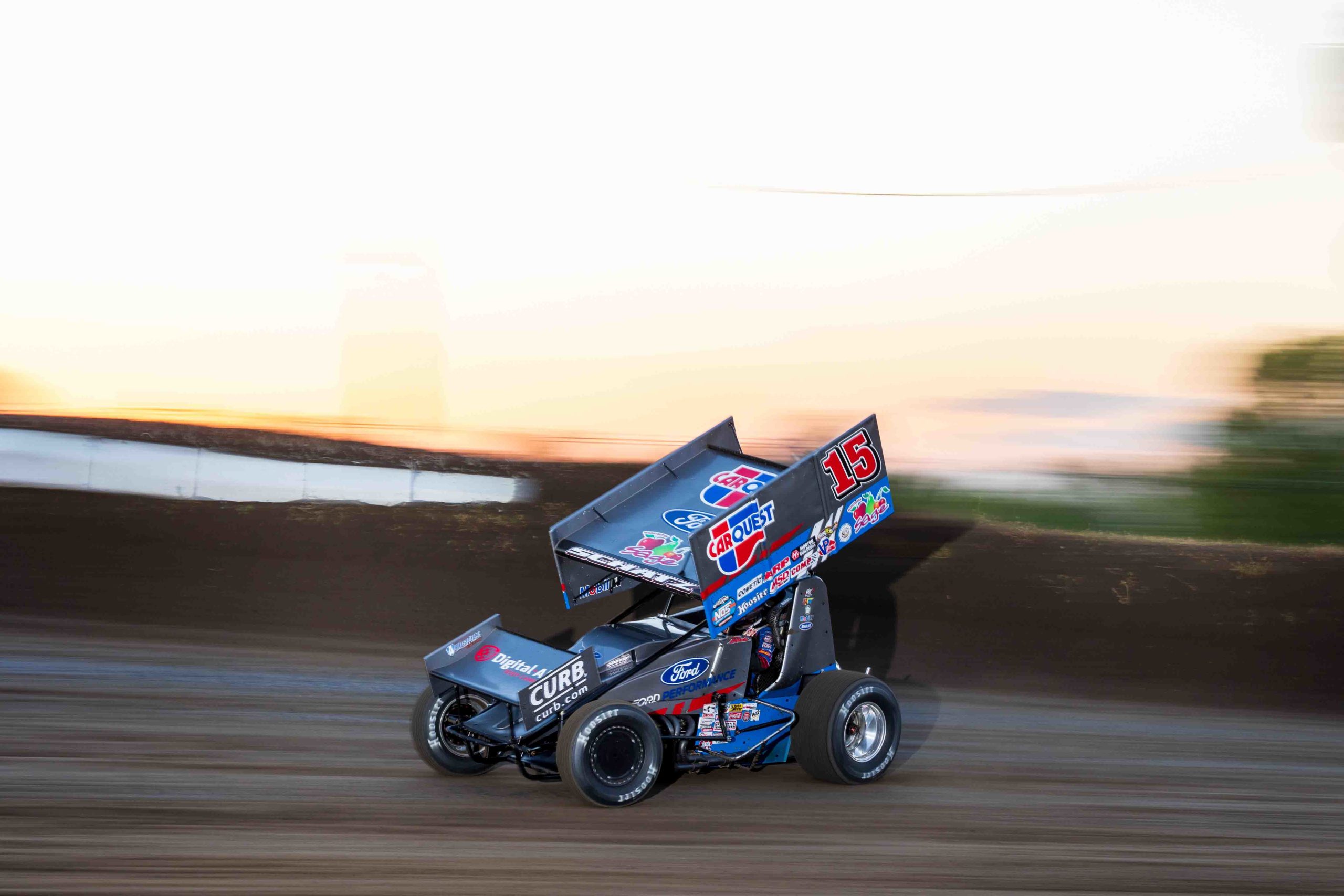 FARGO, N.D. (May 3, 2021) – Donny Schatz nearly stole the win from Brad Sweet on Thursday night at Jacksonville (IL) Speedway in a green-white-checkered finish, but crossed under the checkers a close second.
Schatz wrapped up the weekend on Saturday night at I-70 Motorsports Park with a strong drive going from 12th to fifth.
In what was a wild 40-lap feature at the tight quarter-mile of Jacksonville Speedway, eighth-place starting Donny Schatz bided his time while several of his competitors fell to attrition.
Schatz didn't break into the top five until under 10 to go. After leader Sheldon Haudenschild broke with nine laps left, fourth-place runner Kyle Larson spun out in turn two after contact with leader Carson Macedo.
That moved Schatz up to fourth for the ensuing restart. In typical Schatz fashion, the 10-time series champion went to a groove no other driver was using and used it to his advantage. Schatz passed both Macedo and Gravel using the middle lane of the speedway to take over the second position.
A caution on the final lap reset the field for a green-white-checkered finish with Schatz lining up in second behind Sweet. As the race resumed, Schatz got a run on Sweet down the back straightaway and executed a successful slide job to take the lead. Sweet countered with a crossover as they received the white flag.
Schatz mounted one last challenge on the final lap but came up two car lengths shy of collecting his 300th career win.
"We got a good run off of (turn) two off the start. I got a run on the inside of Brad and just trucked on across there. He was good enough to turn and go back by. It might have been a little different if we had a few more laps… you never know," said Schatz after the race. "The Carquest / Ford Performance guys are doing a great job. We didn't start out real well in the feature, but we got better as the laps went on. That's all you can ask for. Scuba, Brad, and Jakob, they are digging and are getting things to where the driver is a little happier."
Following a 12th place run on Friday night at I-70 Motorsports Park, Schatz turned in another strong run on Saturday.
Again, it was a late-race charge to the front for Schatz. The driver of the Ford-powered J&J moved into the top 10 with 10 laps remaining and rode in eighth with just three laps to go. Schatz never quit though as he picked up three more positions in the final three laps to score his ninth top-five finish of the season.
Schatz currently sits seventh in the point standings, 188 markers behind leader Sweet.
Up next, the World of Outlaws head to Eldora Speedway for the #LetsRaceTwo doubleheader on Friday and Saturday.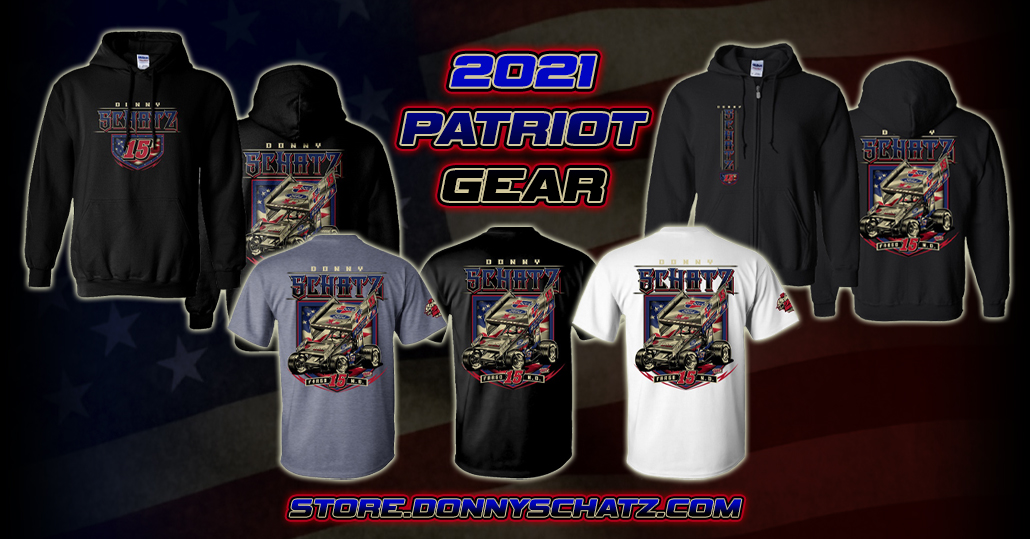 Schatz and the entire Tony Stewart/Curb-Agajanian Racing team would like to thank all of their great partners for their continued support!
Carquest Auto Parts, Curb Records, Ford Performance, Sage Fruit, Digital Ally, Mobil 1, Absolute Automation & Security, Rush Truck Centers, Advance Auto Parts,Hunt Brothers Pizza, J&J Auto Racing.
Schatz's Statbook
2021 World of Outlaws Results:
Races: 17
Wins: 0
Top Fives: 9
Top Tens: 10
STAY CONNECTED:
Website: DonnySchatz.com
Store: Store.DonnySchatz.com
Facebook: www.facebook.com/DonnySchatz15/
Twitter: www.twitter.com/DonnySchatz
Instagram: www.instagram.com/donnyschatz/
————————
Contact:
Mike Spieker
SpiekerPromotions.com
Photo Credit: Trent Gower Photography