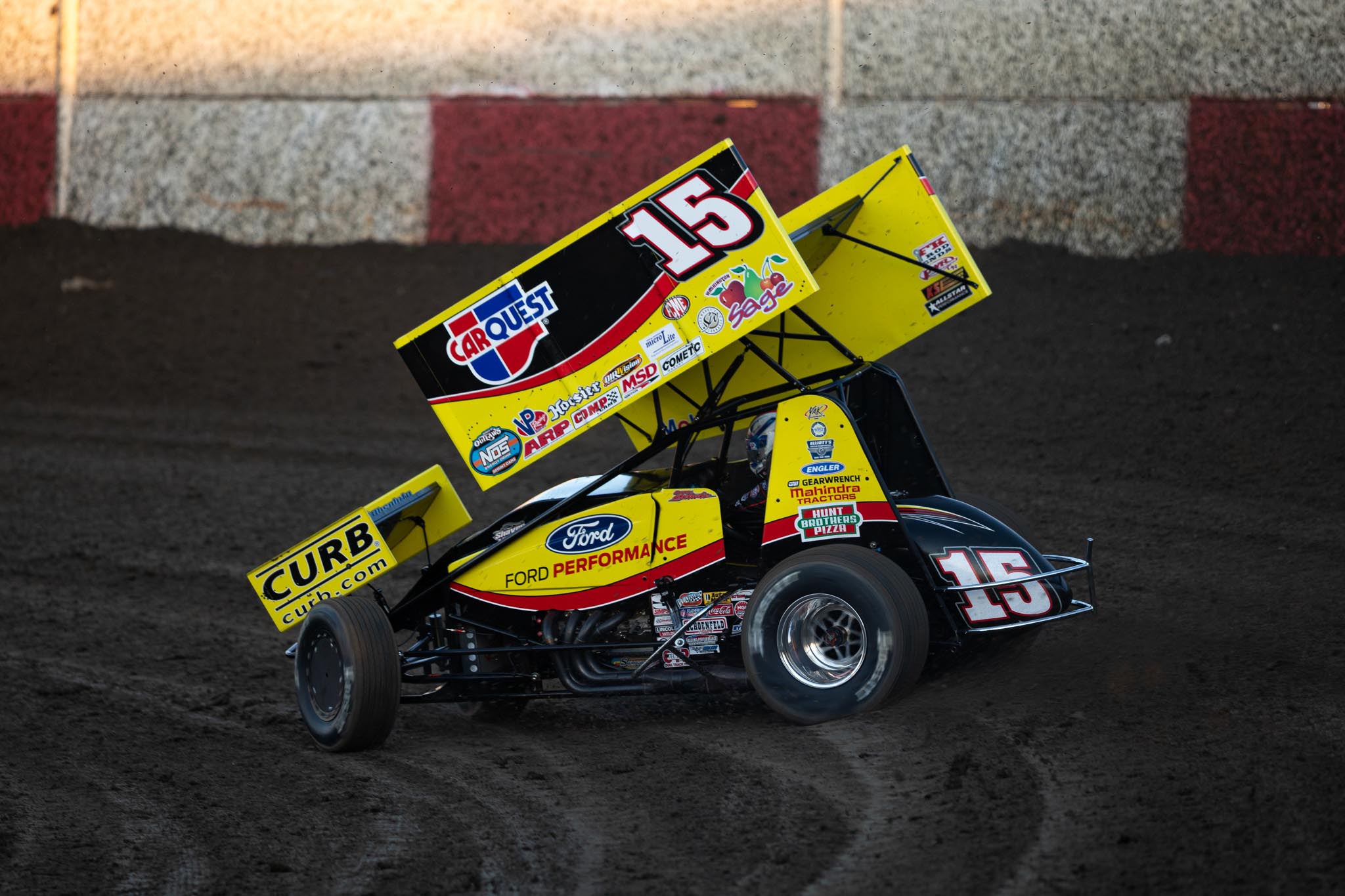 FARGO, N.D. (March 23, 2022) – Coming off a strong DIRTcar Nationals to open the 2022 season, it has been a rough few weeks during the West Coast swing for the Tony Stewart / Curb-Agajanian Racing No. 15 team.
Schatz has uncharacteristically been involved in a pair of incidents during feature action which has both hurt his finishing position and ranking in the point standings.
Schatz comes into this weekend's events at Bakersfield Speedway and Perris Auto Speedway sitting eighth in the standings, 92 points out of the lead after exiting Florida second in the points.
Last Friday night, Schatz was caught up in a wreck in the early going of the feature at Merced Speedway. While Schatz was able to continue on to finish the race, he had to limp his damaged machine to a 22nd place finish.
Two more California ovals are on tap this coming weekend, starting with Bakersfield Speedway on Friday night. In three career starts at the quarter-mile oval, Schatz has an average finish of 6.3 with a best run of fifth from 17th in 2016. Most recently, he finished sixth after starting 21st.
On Saturday, the World of Outlaws head to Perris Auto Speedway. This will be Schatz's 22nd appearance at the big half-mile. Over his past six starts, he has a stout average finish of 4.7 with just two finishes outside of the top five over the span.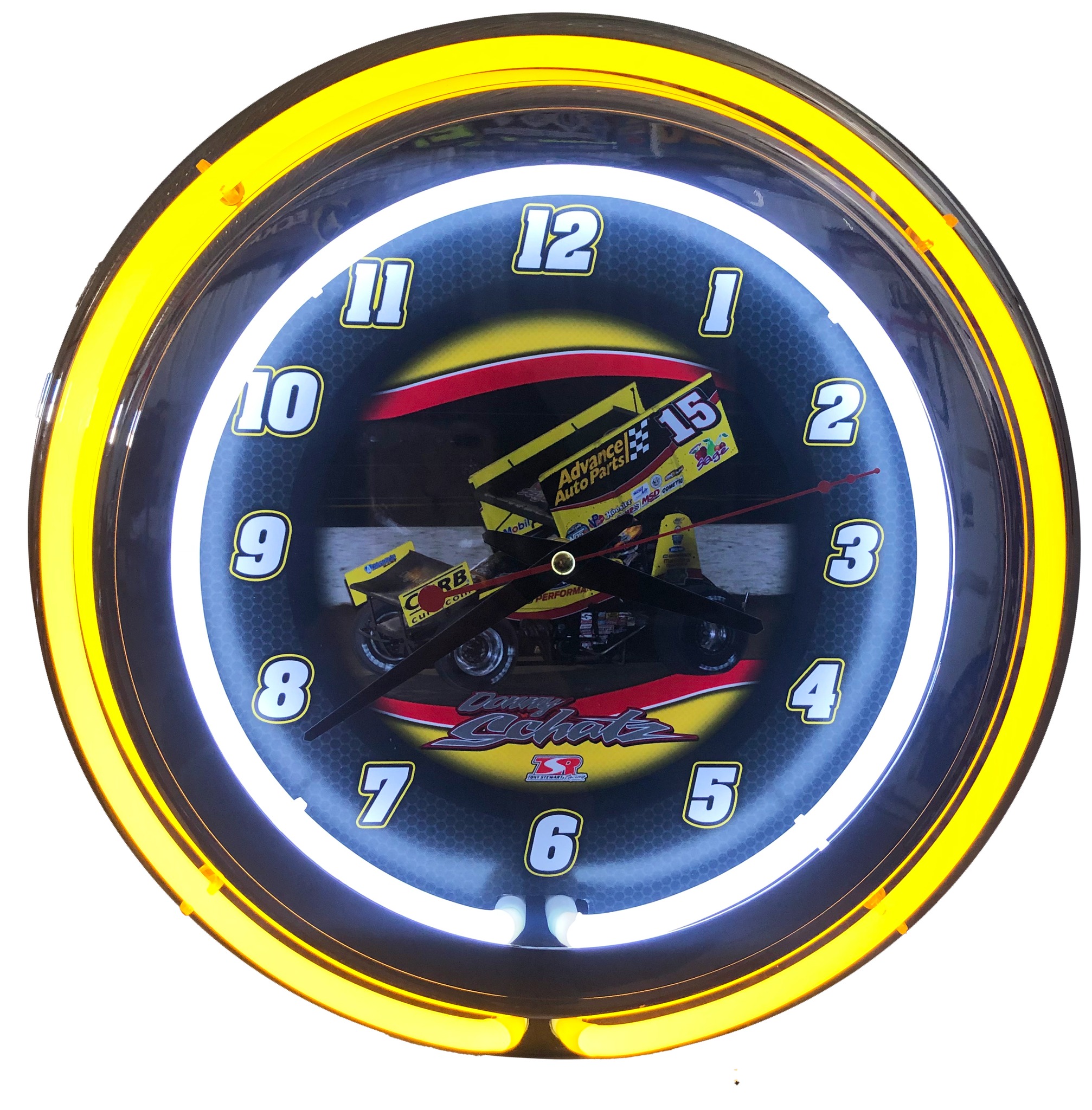 Schatz and the entire Tony Stewart/Curb-Agajanian Racing team would like to thank all of their great partners for their continued support!
Carquest Auto Parts, Curb Records, Ford Performance, Sage Fruit, Digital Ally, Mobil 1, Absolute Automation & Security, Rush Truck Centers, Advance Auto Parts, Hunt Brothers Pizza, J&J Auto Racing.
Schatz's Statbook
2022 World of Outlaws Results:
Races: 5
Wins: 1
Top Fives: 1
Top Tens: 4
Previous Results at Bakersfield Speedway:
2018 – 6th on March 24 (started 21st)
2016 – 5th on April 15 (started 17th)
2005 – 8th on February 26
Previous Results at Perris Auto Speedway:
2019 – 7th on March 30 (started 5th)
2017 – 4th on April 1 (started 7th)
2016 – 5th on April 16 (started 5th)
2015 – 3rd on April 18 (started on the pole)
2014 – 6th on April 12 (started 12th)
2013 – 3rd on April 13 (started on the pole)
2012 – 15th on March 10 (started 17th)
2007 – 4th on Oct. 20 (started 6th)
2004 – 7th on Feb. 28 (started 22nd)
2003 – 16th on Feb. 23 (started 20th)
2002 – 4th on Feb. 23 (started 12th)
2000 – 21st on Feb. 26
1999 – 9th on Feb. 20, 14th on Oct. 30
1998 – 17th on October 31
1997 – 18th on Feb. 14; 18th on Feb. 15, 5th in the B Main on Oct. 25; 17th on Oct. 26
1996 – 20th on Nov. 1; 22nd on Nov. 2