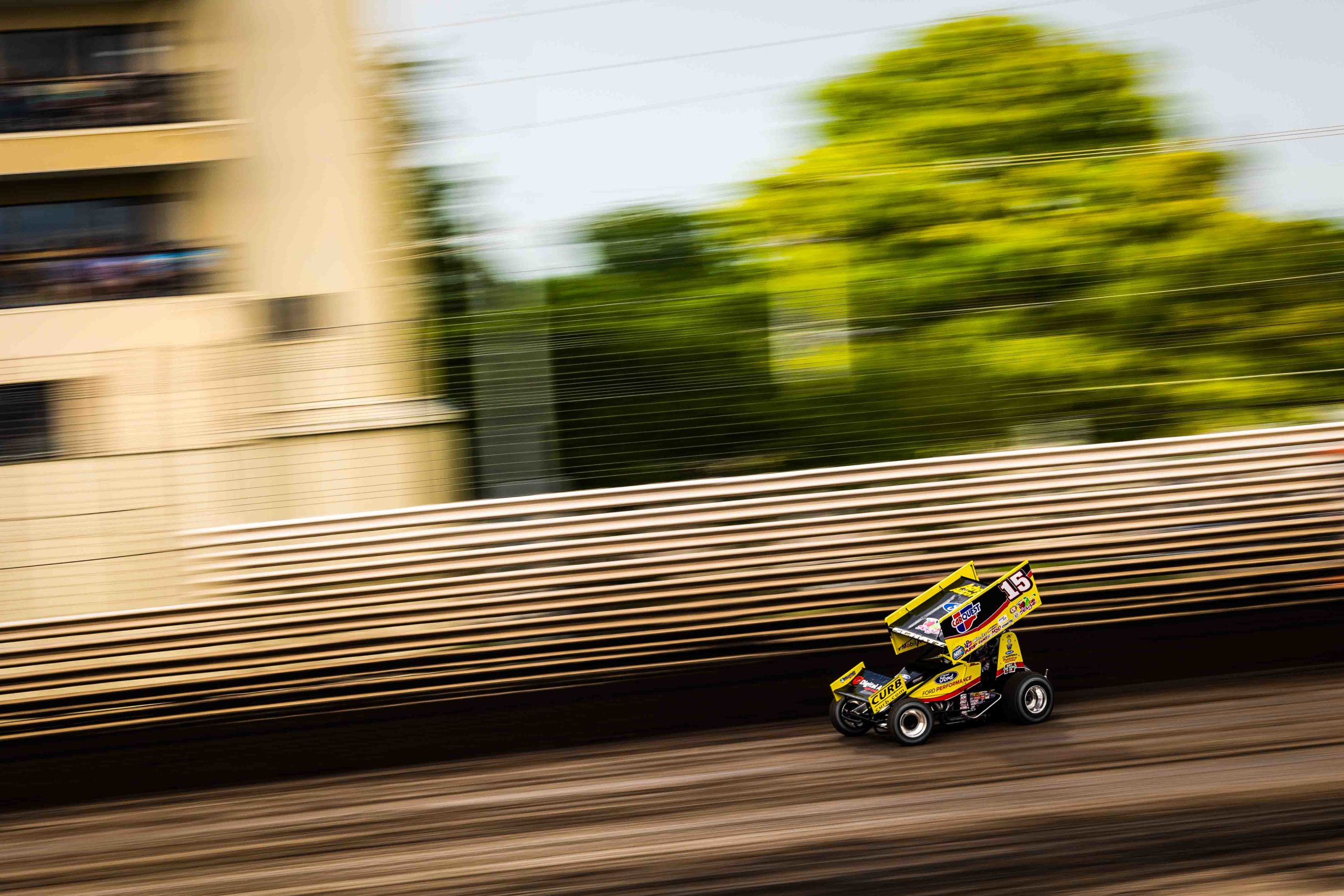 FARGO, N.D. (June 15, 2022) – Donny Schatz and his Carquest / Ford Performance team returned to the Sprint Car Capital of the World over the weekend with the World of Outlaws NOS Energy Drink Sprint Car Series.
Over 50 cars were entered both nights at Knoxville Raceway as the Outlaws made their first stops of the season to the famed Marion County half-mile oval.
Schatz was on the move early in the night, advancing from ninth to fifth in his heat to earn a transfer spot into the feature. However, the 10-time series champion was buried in the starting order, lining up 18th on the grid.
Schatz's success and experience at Knoxville is unmatched and he put that to use during the 25-lap feature, moving up nine spots to finish inside the top 10 in ninth and earn the night's KSE Hard Charger award.
A stronger qualifying run made the night much easier for Schatz on Saturday. After timing in seventh quick, Schatz finished third in his heat to start 10th in the feature.
Schatz sliced his way through the top 10, becoming a contender late in the going. After a wild fight for position inside the top five, Schatz crossed the checkers in fourth.
He currently sits sixth in the standings, 158 points out of the lead.
This weekend, the World of Outlaws head to Beaver Dam Raceway in Beaver Dam, Wisconsin for the Jim "JB" Boyd Memorial.
The Outlaws have raced at Beaver Dam annually dating back to 2002. Over that span, Schatz has two since – 2015 and 2002 – but perhaps more impressive is the fact that he has just two finishes outside of the top 10 over those 20 races. Over the last four races at the speedway, Schatz has an average finish of 5.5.
This weekend's event is the first time back-to-back races will be held at the three-eighths mile facility.
Schatz and the entire Tony Stewart/Curb-Agajanian Racing team would like to thank all of their great partners for their continued support!
Carquest Auto Parts, Curb Records, Ford Performance, Sage Fruit, Digital Ally, Mobil 1, Absolute Automation & Security, Rush Truck Centers, Advance Auto Parts, Hunt Brothers Pizza, J&J Auto Racing.
Schatz's Statbook
2022 World of Outlaws Results:
Races: 26
Wins: 1
Top Fives: 8
Top Tens: 18
Record at each WoO event:
2021 – 8th on June 19 (started 8th)
2020 – 2nd on June 6 (started 4th)
2019 – 7th on June 22 (started 5th)
2018 – 5th on June 23 (started 9th)
2017 – 19th on June 24 (started 1st)
2016 – 3rd on June 25 (started 14th)
2015 – 1st on June 27 (started 10th; led 7 laps)
2014 – 3rd on June 28 (started 5th)
2013 – 4th on June 29 (started 13th)
2012 – 2nd on July 7 (started 7th)
2011 – 8th on July 9 (started 4th)
2010 – 6th on July 10 (started 11th)
2009 – 20th on July 11 (started 12th)
2008 – 5th on Aug. 2 (started 10th)
2007 – 4th on Aug. 3 (started 17th), 2nd on Sept. 16 (started 4th)
2006 – 2nd on June 14
2005 – 9th on July 6, 3rd on Sept. 24
2004 – 8th on June 12 (started 11th), 23rd on Sept. 25
2003 – 9th on April 22 (started 19th), 4th on Aug. 3 (started 9th)
2002 – 1st on July 10 (started 2nd; led all 40 laps)
1998 – 15th on June 17
1997 – 12th on May 4, 11th on June 18